Greystone College is a private vocational school established in 2002, and is proud to deliver premier quality career and vocational training in a stimulating,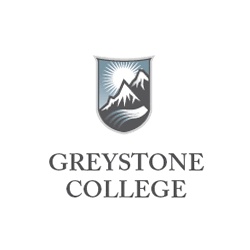 cross-cultural environment.
We offer vocational training programs in Business, Tourism and Hospitality, Interpreting and Translation,and TESOL, and have location in Vancouver, Toronto, and New Delhi.
Students who train at Greystone College enjoy a supportive, challenging and dynamic learning experience,and leave with career skills that enable them to complete and succeed in the changing global market.
The mission of Greystone College is to offer career enhancing programs and to deliver premier quality career training in a stimulating environment.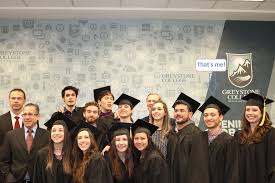 Základní výdaje: školné, doprava (letenka), povinné zdravotní pojištění,
poplatek za studenstká víza - cca 150 CAD, ubytování.
Další možné výdaje: doprava z letiště.
Nástupní termíny pro rok 2018 studium: na vyžádání
Nástupní termíny se můžou lišit v závislosti na programu.
Nabídka kurzů a ubytování: na vyžádání
Poplatky školy: zápisné, školní materiály, možný poplatek za ověření jazykové úrovně.
Co-op Education
Benefits of Co-op:
Add real world job experience to your resume
Earn money to support your living expense and tution costs
Get experience searching and applying for jobs, and practise your interview skills with real employers
Get work references and build contacts in the industry
Get support from our skilled and knowledgeable Co-op team who can help you refine your job finding process and achive success!
Business Co-op Programs:
Advanced Diploma in Business Administration with Practicum
Diploma in Business Communications Co-op
Diploma in International Business Management Co-op
Hospitality Co-op Programs:
Certificate in Hospitality Skills Co-op
Diploma in Customer Service Co-op
Diploma in Hospitality Management Co-op
Diploma in Hospitality Operations Co-op
Diploma in Hospitality Sales and Marketing Co-op
Diploma in Tourism & Hospitality Management Co-op
Homestay Options

Full-Board Homestay
Includes 3 meals/day and snacks
Half-Board Homestay
Includes breakfast, dinner and snacks in the evening (no lunch)
Roomstay
No meals or snacks are provided by the family. Students can use the kitchen to cook their own meals.
Alternative Accommodation Options
Furnished Apartments
Hotels
Hostels and Dormitories
University/Student Residences
Depending on location, students may choose private or shared suites and/or rooms. Options may include furnished apartments, hotels, hostels, residences, or suites in houses.
Alternative accommodation will provide a room with bed(s), desk, private or shared bathroom, and in some cases, use of Internet.