Seznam nabízených jazykových kurzů podle města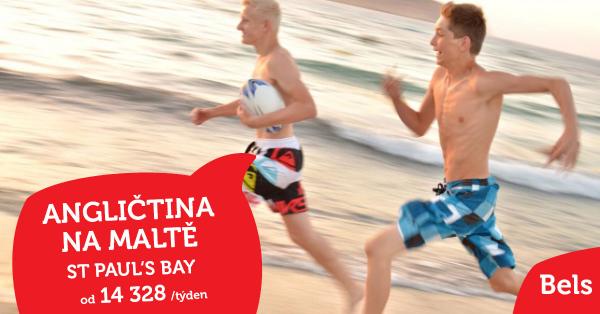 BELS je malá rodinná škola, která kombinuje to nejlepší z Malty s kvalitní výukou. Prostředí školy je nové a moderní a přes to útulné. Hlavní budova je v městečku St. Paul's Bay, které nabízí pláž a opravdovou dovolenkovou atmosféru. Mimo nejrušnější párty zónu Maltského pobřeží St Paul's Bay nabízí vše co potřebujete v bezpečném klidném prostředí. Za zábavou to ale není daleko a BELS má pro své studenty připraveny vodní sporty, společenské aktivity i výlety po ostrově i mimo.
Přejít na podrobné informace o BELS
---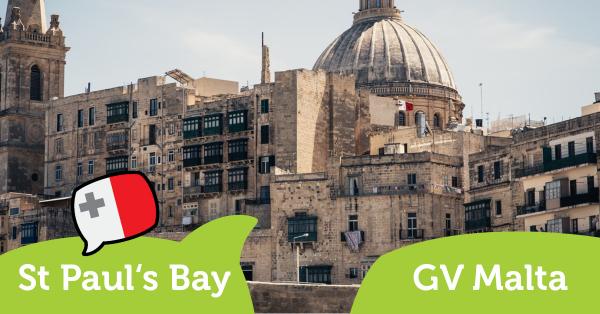 Tato škola nacházející se v St Paul's Bay se vyznačuje příjemným prostředím, širokým výběrem jazykových kurzů a hlavně perfektní profesionalitou. Díky své poloze Vám GV Malta umožní si mimo vyučování užít moře a klid. A přitom je to odsud jen kousek hromadnou dopravou za krásami a lákadly Malty.
Přejít na podrobné informace o GV Malta
---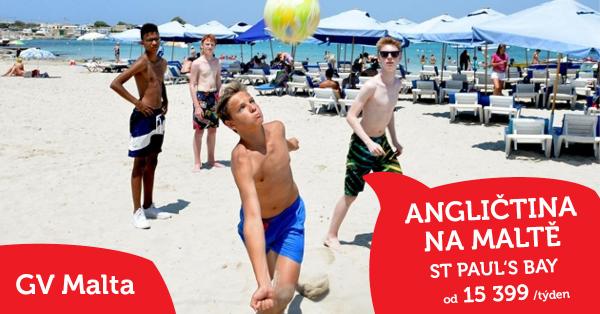 Pokud hledáte kurz stím nejvřelejším přístupem a láskou k našim již nejmenším dětem, rodinná škola GV Malta vám vaši představu splní. Už od 4 let zde můžou děti pilovat své dovednosti v angličtině, a to v prostředí školy hned roh od pláže. Rodiče jsou také vítání, přidejte se na kurz pro dospělé či jen buďte dětem doprovod a prožijte úžasnou rodinnou dovolenou na slunné Maltě. A pro teenagery 10-17 let je připraven úžasný Summer Camp s bohatými zážitky na každý den!
Přejít na podrobné informace o GV Malta - Junior kurzy
---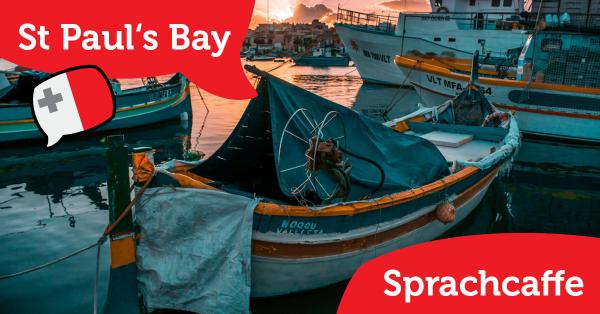 Letní jazykový kurz na Maltě je ideálním vyplněním volného času, kdy se studenti nejen zdokonalí v anglickém jazyce, ale seznámí se také s kulturou dané země a díky spoustě dalších mezinárodních studentů prožije nezapomenutelné léto! Komplex školy St. Paul's Bay najdete v menším městěčku Buggiba a nadchne vás svými úchvatnými plážemi hned za rohem.
Přejít na podrobné informace o Sprachcaffe - Kurz pro Juniory
---